Selamat Datang




"Welcome" in Indonesian/Malay

Nichijou is a Japanese anime that aired from April to September 2011 in Japan. Based off of the manga series of the same name, it mainly revolves around a group of high school freshmen, Yuuko, Mio, Mai, and the familial group of the Shinonome Lab, teen android Nano, her 8-year-old creator the Professor (Hakase), and their talking cat named Sakamoto. Together they face daily challenges in the town of Tokisadame such as school, social life, and untold secrets, all the while experiencing the weird and profound moments of everyday life.
Rules • Help

Contents

---
Featured Video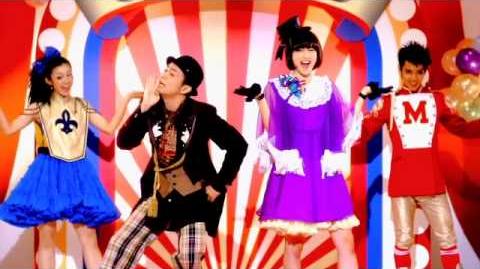 External Links
The Official Websites for Nichijou
Nichijou Communities
Discord
Amino
Reddit
Other Nichijou wiki sites (Other Languages)
Other Nichijou wiki sites (English)
Affiliate Wikis
Blogs
how's everyone doing? I hope all of you have a good day.

it's me! Nekogi.

I have more ideas for artice to make or editing but right now I just can't do my activity here...

I almost forgot much time I al…

Read more >
Helping Out
Say Hi: Leave a comment somewhere, anywhere. That helps. Really. Even criticism and discussion is better than silence.
Enrich the Media (Images / Clips): Upload anything, pictures or videos. If yours is a fan art, post them here.
Update or Create a Page: You may start from these lists (Stubs/Incomplete Pages or Dead Link) or venture elsewhere; your choice.
Complaint and Whatnot: Drop admin your piece of mind: broken layout, unaesthetic design, etc.
New to wikis?: You may want to check out the common tutorial or our's.