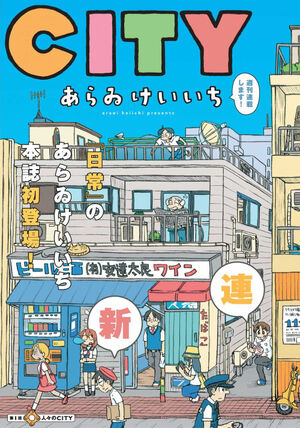 CITY is Keiichi Arawi's newest manga, first published by Kodansha Ltd. on September 29, 2016. It is a comedy manga serialized in the seinen magazine Weekly Morning. The story follows the bizarre lives of the people living in an unspecified city in Japan.
The protagonist is Midori Nagumo, a penniless college student who moved to the city.
It is presented as a spiritual successor to Nichijou.
Image Gallery
Feel free to visit City Wiki where currently under construction.